Photo Gallery
St Nikolaus Party, December 2019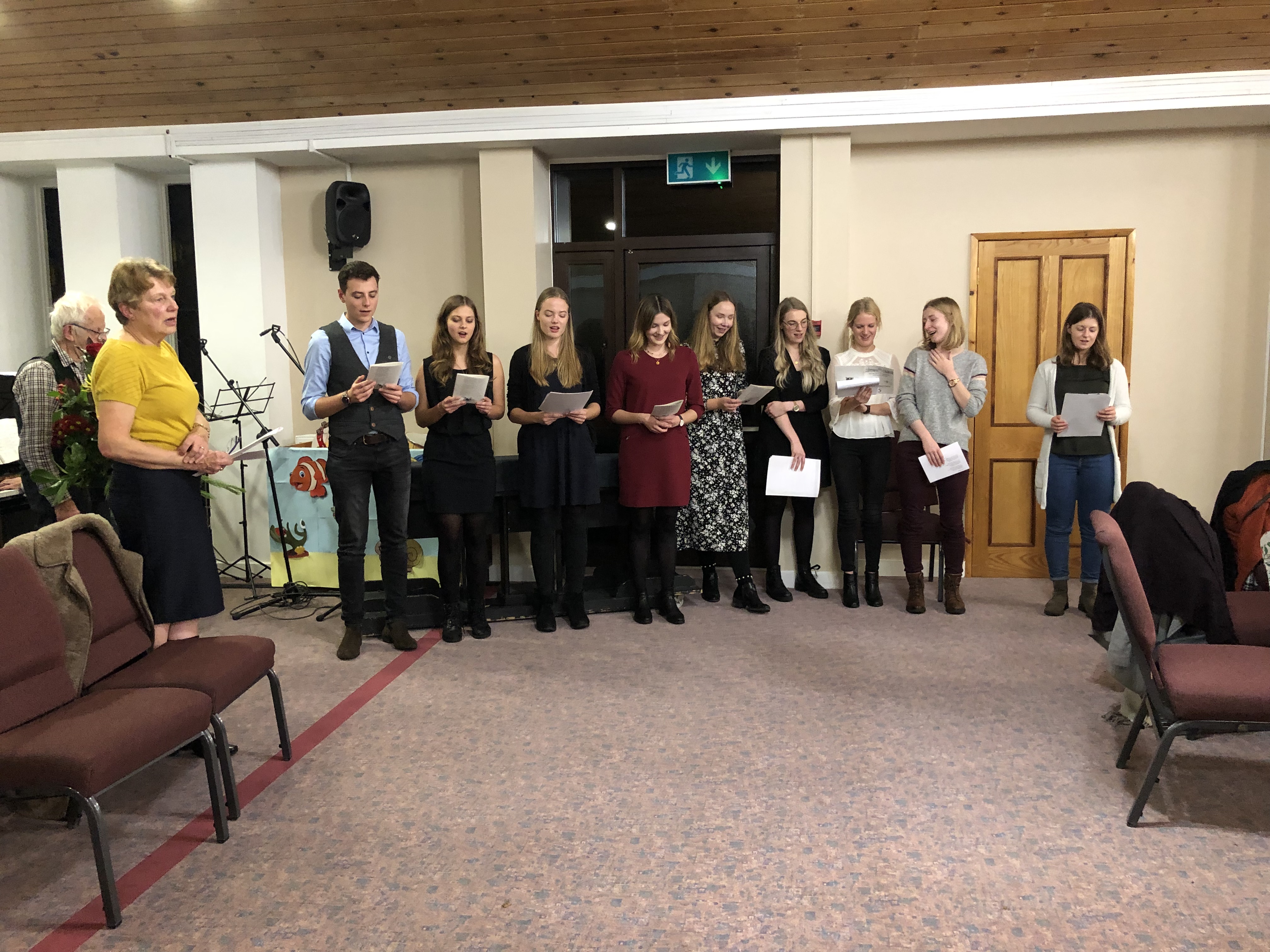 Students from Bamberg University sing Christmas carols at the St Nikolaus Party, December 2019. The students are spending time at various schools in Bedford as part of their teacher training.
Bedford Harriers' Visit to Bamberg, May 2019
We were very pleased to receive the following report from Bedford Harriers, one of our local running clubs:
36 Harriers travelled to Bamberg and most of them took part in the Weltkulturerbelauf on 5 May. Distances varied between 4km, 10km and 21 km and the courses were certainly challenging.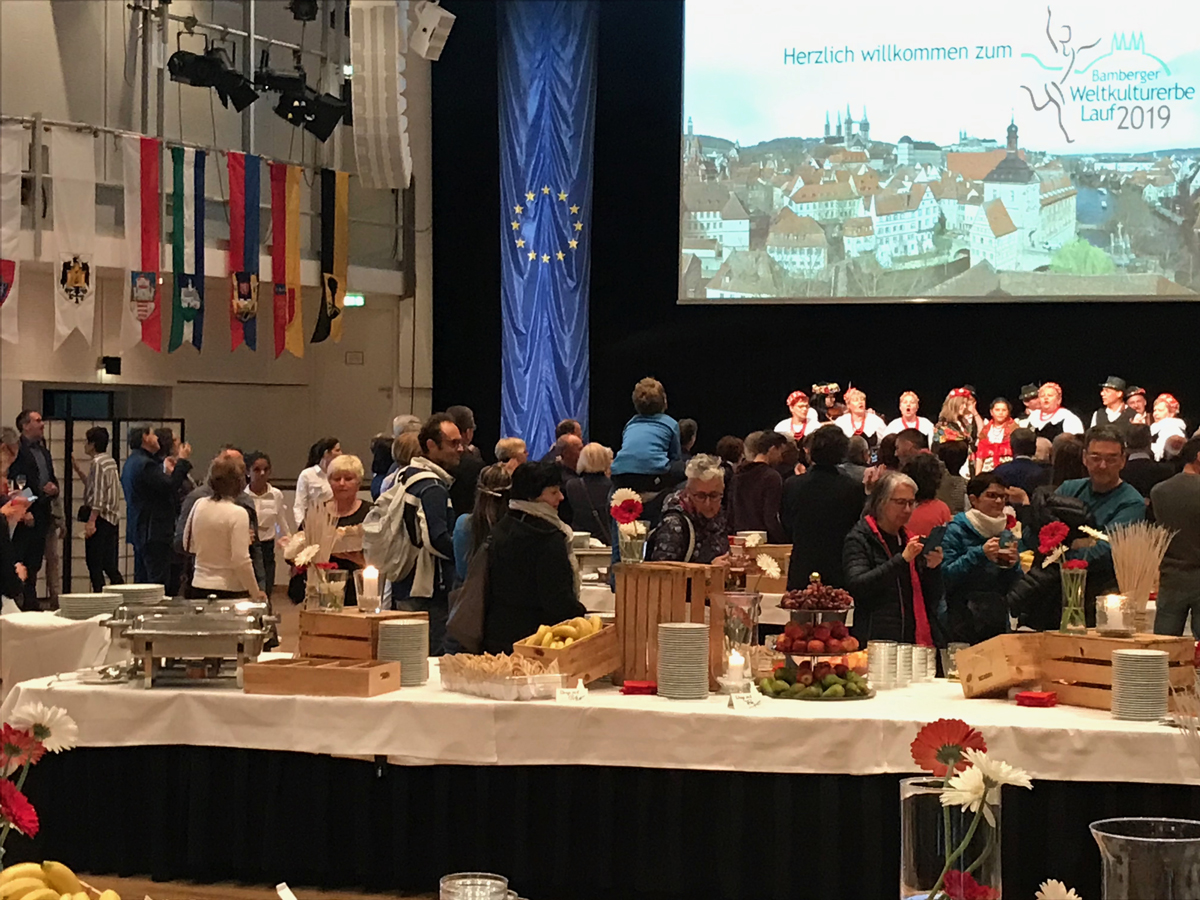 We were received by Brigitte on Friday evening and our lovely hosts laid on some Bavarian foods and of course some of the local beer. They also arranged for a two hour walking tour of Bamberg on Friday morning and another one on Saturday for those that had not arrived in time on Friday.
Saturday night was the big gala night with speeches and more food and drink laid on for us. All the towns twinned with Bamberg were represented and we were entertained by the Polish town's folklore group. Brigitte had arranged for some members of the local English club to attend so even those Harriers who could not speak German had some local people to chat to about the history of Bamberg and what life is like in Bavaria. The venue was the local concert hall and made for a great place to mix and mingle.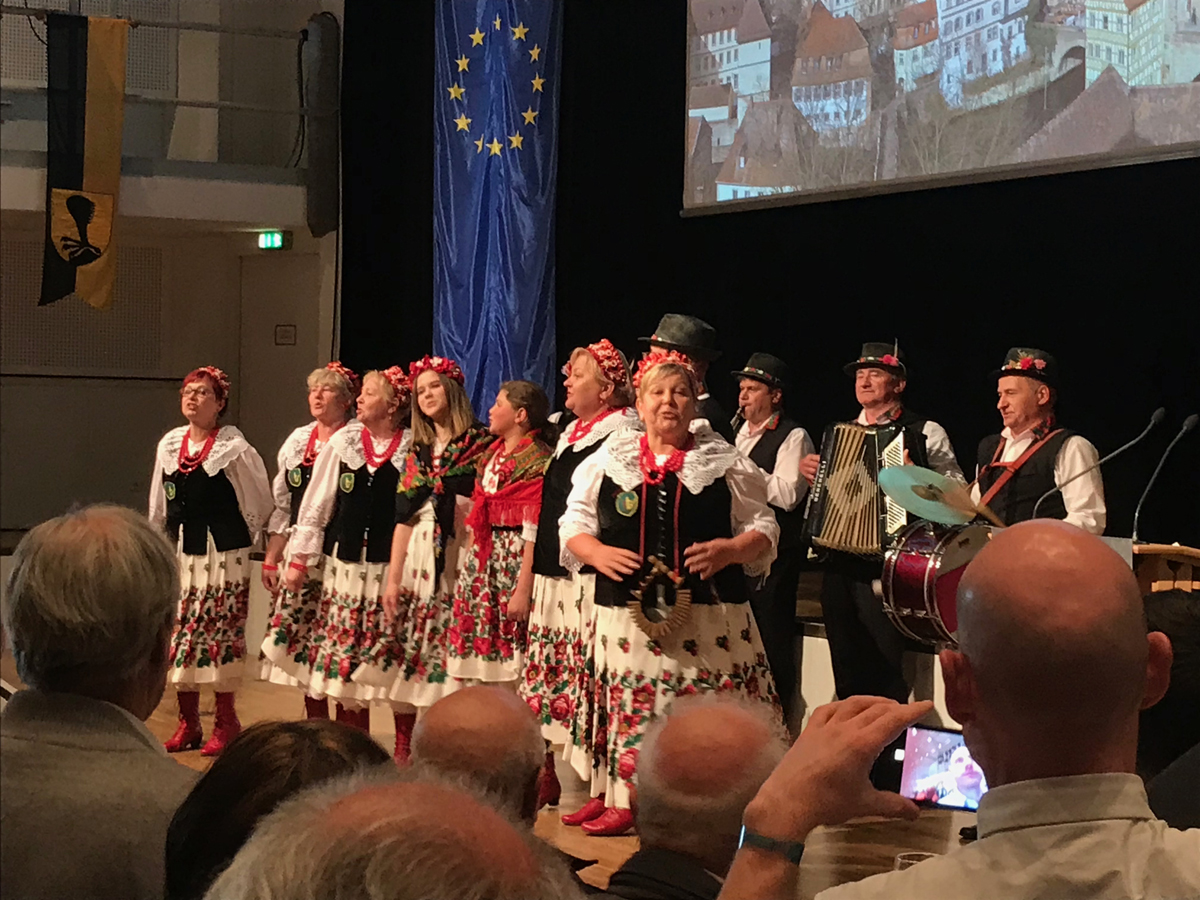 The Harriers had brought along a wooden plaque inscribed with the motto of the trip "Laufend Freunde finden". A play on words meaning either "making friends whilst running" as well as "continuously making friends."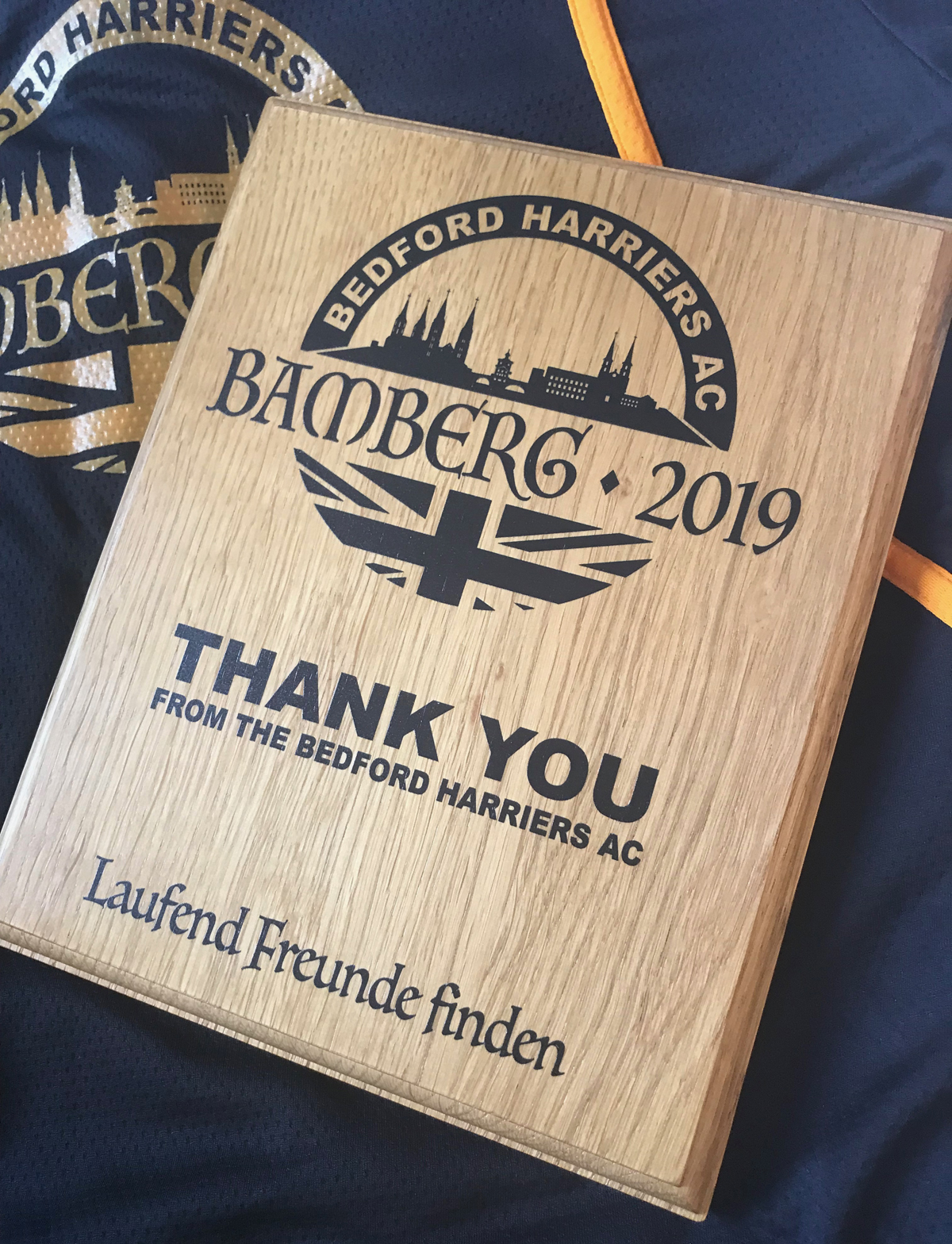 The races went well and everyone enjoyed the beautiful courses through the town and surrounding countryside although they could have done with fewer hills.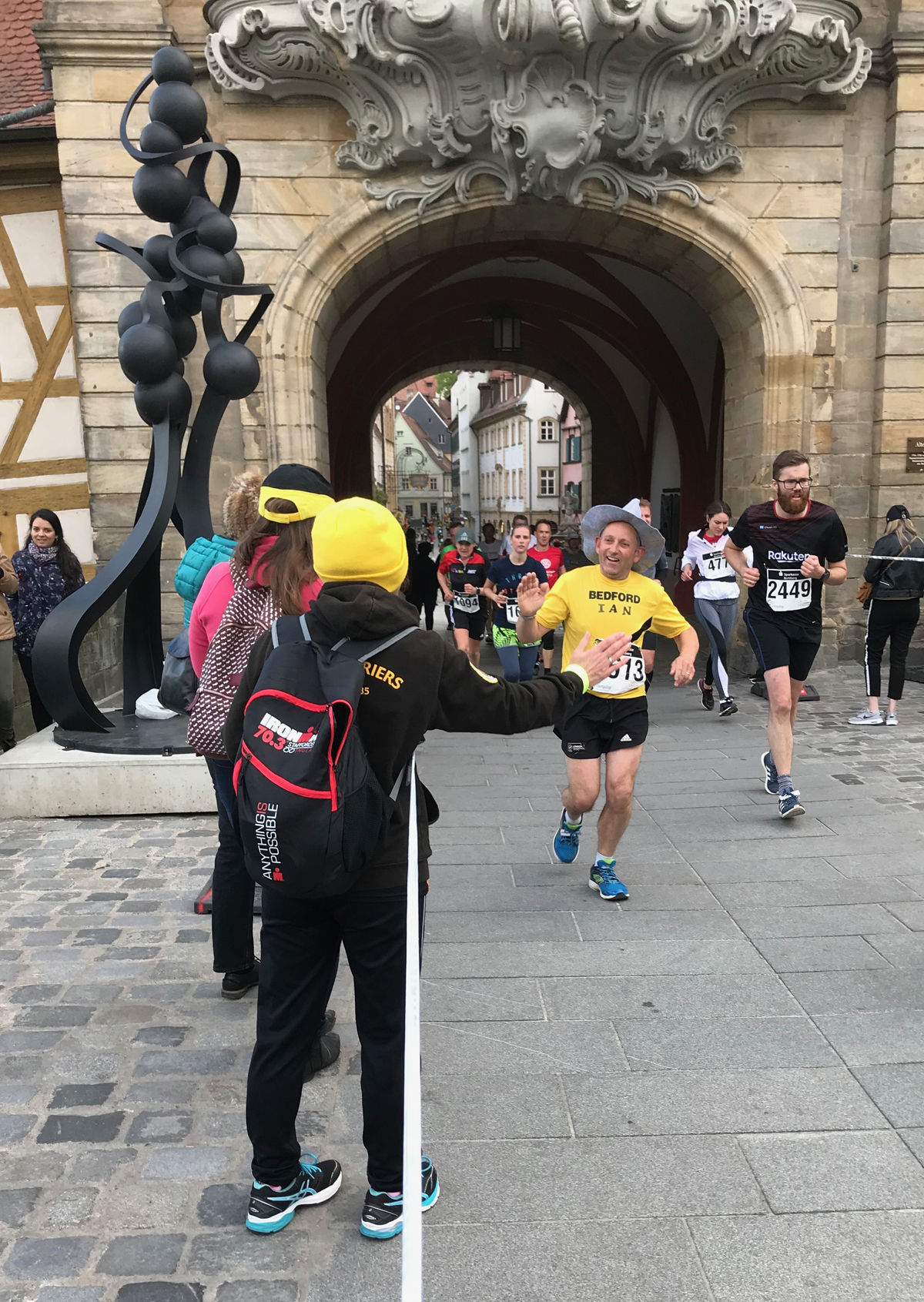 Sunday was rounded off with a trip to the local brewery where we enjoyed some local cuisine as well as the famous smoked beer. Apparently this made by dangling a large smoked ham in the vats of beer and then taking out the ham like a giant tea bag. I think our guide might have told a fib there, I know all the vegetarians were hoping he was as they had really enjoyed the beer the night before...
There is already demand for the next event in 2021 and we look forward to returning to this lovely town.
****
St Nikolaus Party, December 2018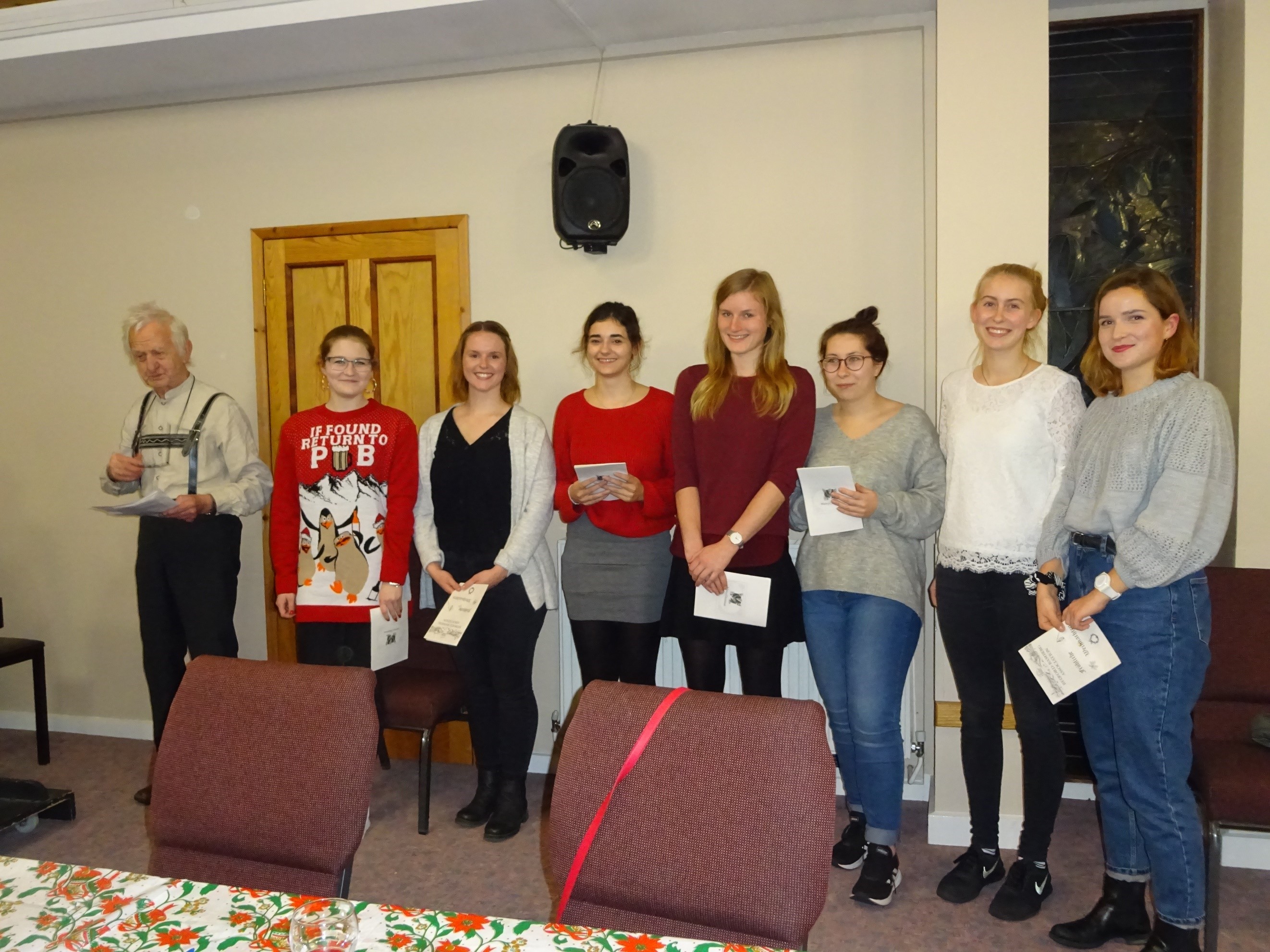 Alfons and his fellow singers led the Christmas carols at the St Nikolaus Party, December 2018
****
Bambergers' Visit to Bedford, September 2018
Bambergers' Visit to Bedford, September 2018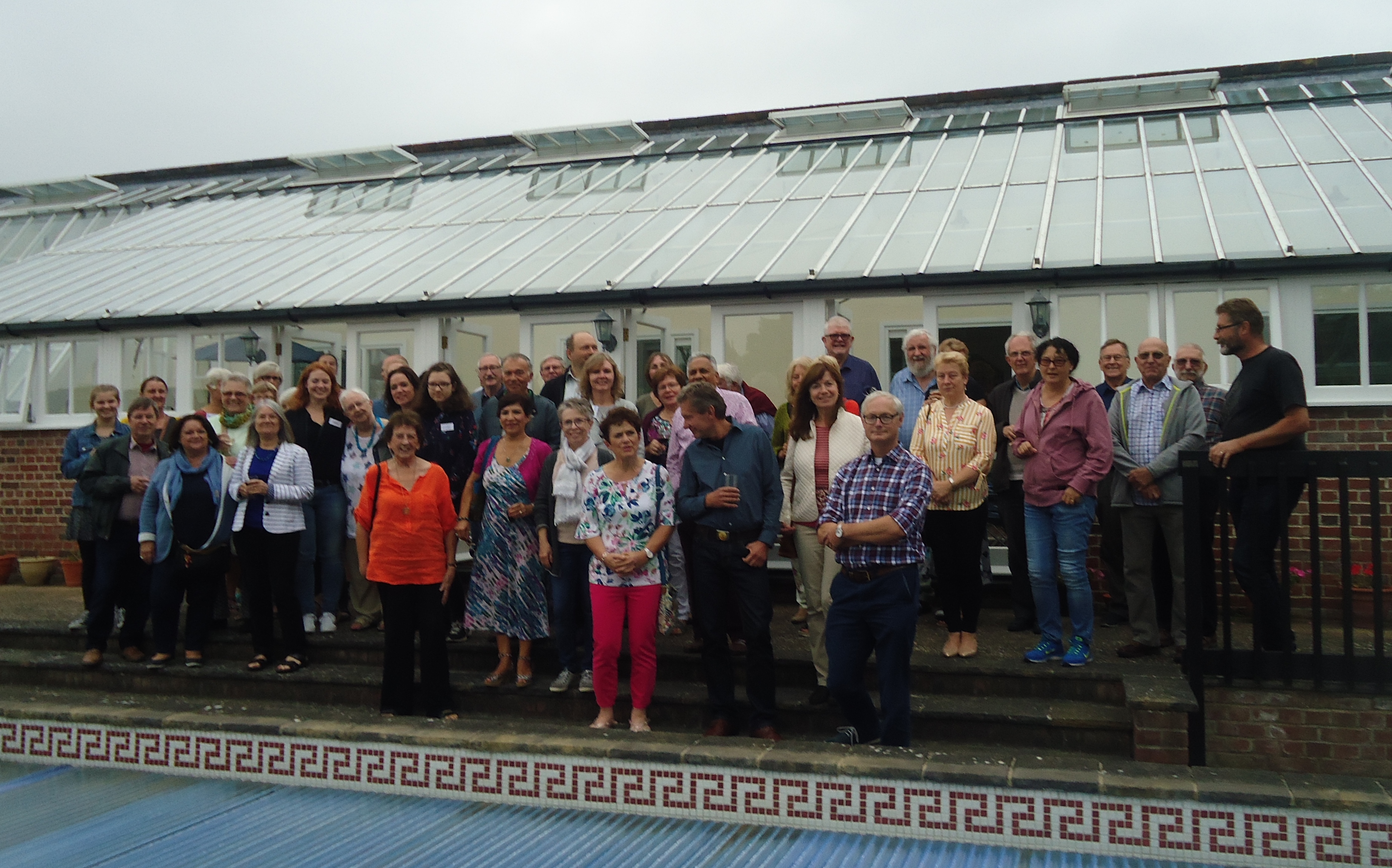 Bambergers' Visit to Bedford, September 2018
****
Beautiful Bamberg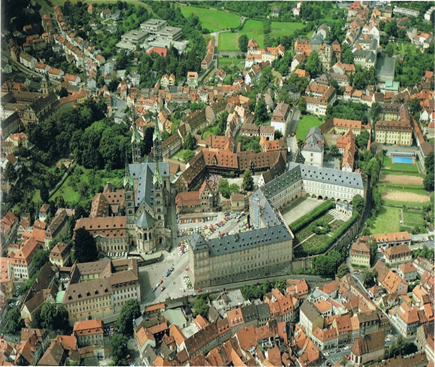 Aerial shot of Bamberg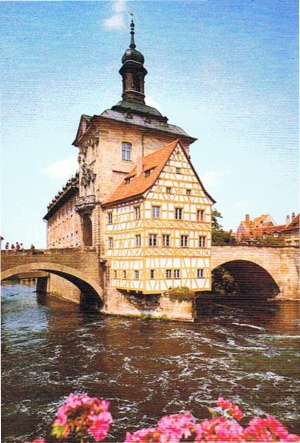 Old Town Hall, Bamberg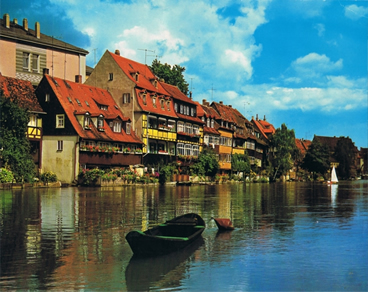 Little Venice, Bamberg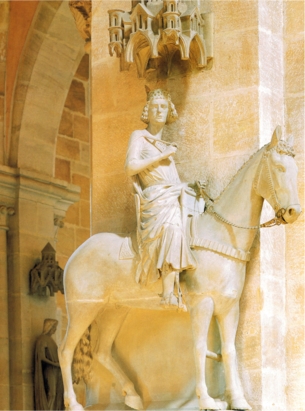 Bamberg Rider, Bamberg Cathedral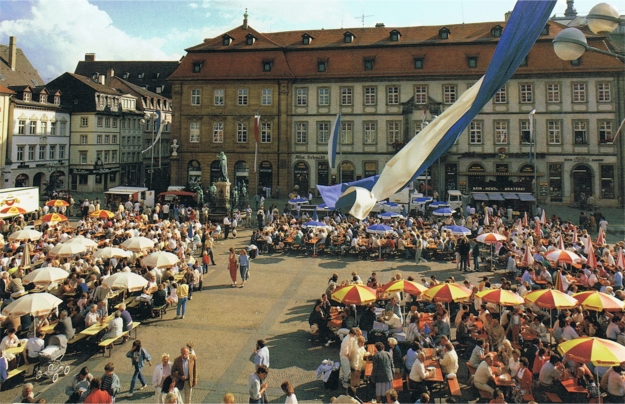 Maxplatz, Bamberg
River fun on the Regnitz