News
JULY 2022
Edward has provided the following detailed itinerary for our visitors from Bamberg later in the summer.
Wednesday 31 August
Group land on flight from Nuremberg at Stansted 17.05 and will be met by myself at the Arrivals and hopefully join the Expresslines coach by 18.00 for the journey to Bedford with estimated time of arrival around 19.30 at Mowsbury Park main car park off Wentworth Drive (to be confirmed). Hosts: please check Stansted arrival information before setting out to collect guest[s] although I will try to message if long delay. Bürgermeister Wolfgang Metzner and Bamberg officer Brigitte Riegelbauer will join the visit until the Saturday to celebrate the 45th anniversary of the Twinning.
Thursday 1 September
Reception with Mayor Dave Hodgson from 10.00 at the Mayor's Parlour in St Paul's Square, followed by a planned tree planting ceremony along the River Embankment (precise location still to be determined). Lunchtime and early afternoon free, then Welcome Party to commence 16.00 in the village of Pavenham. This is on a bring and share basis so hosts please bring sufficient for you and your guests. Please let me know if you are bringing savoury or sweet or both to ensure balance. Drinks will be provided. Members not hosting are more than welcome to attend.
Friday 2 September
Visit to Wrest Park from 11.00. I will make a group booking for guests and any hosts who wish to join the visit. Cost will be circa £10 unless English Heritage members (free). Depending on weather, visit will last around 2 to 3 hours including lunch. I would ask hosts not joining the visit to drop off and pick up their guests. If this is a problem, please let me know and I will try to arrange alternative transport. Rest of day free.
Saturday 3 September
Train to London 9.05 to London Farringdon then to Bond Street area in good time for 11.00 visit to Bavarian embassy, Pub lunch before a visit to some of the tourist sights of the capital in the afternoon. Train back to Bedford in the early evening. Hosts are welcome to join this trip. To avoid possible queues at Bedford station on Saturday morning, it may be desirable to buy travelcards in advance.
Sunday 4 September
Free day with hosts or an opportunity to explore Bedford and the surrounding area. Perhaps book a relaxing afternoon cruise along the Great Ouse with the John Bunyan Community Boat, possibly enjoying a Cream Tea or Ploughman's Lunch.
Monday 5 September
Coach trip departing Bedford 8.30 for Oxford with a 45 minute stop at Bicester Retail Park on the way. Once in Oxford, I will give those interested a guided walking tour of the main sights before leaving free time for lunch and afternoon visits before departure at 16.30. There are a limited number of free seats available for hosts/members on a first come first served basis at a cost of £20. Precise pick-up/drop-off location to be advised.
Tuesday 6 September
Free day with hosts or perhaps take a train or bus to a nearby town.
Farewell Dinner at Pavenham Park Golf Club to be served from 19.00 so arrive at least 30 minutes before to order and pay for your drinks from the bar and find your table. This will be a 3 course meal followed by coffee and mints. As normal, there will be no charge for the guests and hosts. Members not hosting are more than welcome to join the evening at a cost of £25. A menu will shortly be provided and I will need your choices at least a week before.
Wednesday 7 September
Coach to leave Bedford (probably Mowsbury Park car park again) T 9.45 for Stansted so please ensure that you drop guests off in good time.
MAY 2022
Hello everyone,
I hope you have been keeping well; it was lovely to see so many of you at our AGM recently.
Two upcoming events:
Stammtisch: Sunday June 12th, from 5pm
at The Pilgrim's Progress Pub in Bedford for an informal 'Stammtisch' evening. No need to confirm in advance; please just turn up.
Summer Supper: Saturday July 16th
at Edward and Jo's 5pm. Supper and drinks will be provided by the Committee; the cost per person is £12. Please could you let Margarete know by Saturday July 9th if you are coming. 01234 764295 Or email: margareteandbarry21@gmail.com.
Visitors from Bamberg arrive Wednesday August 31st (evening) for a week; a provisional programme is being organised. The Farewell Dinner will be Tuesday September 6th in the evening.
Visit to Birmingham Christmas Market (a German market as Birmingham is twinned with Frankfurt) – November 6th. Organised by Saffords Coaches.
Best wishes
Rosemary
MARCH 2022
Hello everyone,
We are holding our Annual General Meeting on Friday March 25th at 7pm in the Wren Room at St. Mark's Church. An Agenda will be issued on the evening.
It will be a good opportunity to meet members again after so long and Graham will be collecting subscriptions - £15 please. These funds will be necessary to help finance the visit by guests from Bamberg in early September.
It would be very helpful if you could let Margarete know if you can come as refreshments (homemade cakes!) will be provided at the end of the meeting. 01234 764295 or margareteandbarry21@gmail.com.
Thank you and I look forward to seeing you on 25th,
Rosemary
FEBRUARY 2022
Hi everyone,
I hope you are all managing to keep well in these times of covid which are now hopefully coming to an end.
It is about time that the BBA reactivated following the unfortunate need to cancel our pre-Christmas gathering as Omicron began to spread through the population (unfortunately I am suffering the symptoms now but it could just be a very bad cold as we have no tests available). An AGM is long overdue so we will aim to hold that around the end of March and then work out a programme of events for the forthcoming year.
Brigitte has been in contact from the Rathaus in Bamberg and is proposing an official visit to celebrate the 45th anniversary of the twinning between our towns, to coincide with a group visit albeit probably for a lesser time. I have agreed with Ursula that the best time for this would be from Wednesday 31 August to Wednesday 7 September, so I am letting you know the dates so these can be kept free if possible. Naturally we will be looking for hosts and I hope that those who are in contact with their previous hosts/guests will be willing to take part. Nobody knows how the covid situation will be by then and I will understand if there is some reluctance to host, but eventually life has to go on.
We will be in contact again soon.
Best wishes
Edward
OCTOBER 2021
Hello everyone,
It's been so long since we have been able to meet and the Committee would like to invite you to a Christmas celebration on Saturday December 18th, 2.30. – 5 p.m. in the Wren Room at St. Mark's. Glühwein, soft drinks, Stollen and German Christmas treats will be provided; please could you let Margarete know if you can join us – the cost will be £5. 01234 764295 or by email: margareteandbarry21@gmail.com. We hope that by arranging an afternoon/daylight time, members will be encouraged to join us.
Also Graham has asked me to remind you that he will be collecting subscriptions from anyone who has not yet paid for 2021/22[and possibly even for 2019/20!] before we start a new year at our AGM in 2022. £15 per person would be gratefully received.
We look forward to seeing you,
Best wishes
Rosemary
JULY 2021
Hello everyone
I hope you are all keeping well and enjoying the summer months.
Edward has asked me to let you know that in view of the pandemic situation constantly changing it will not be possible to organise a Summer Supper in the next few weeks, but when the Committee is able to meet we will certainly discuss plans for later in the year, including our usual St. Nikolaus party.
With our best wishes,
Edward and Rosemary
DECEMBER 2020
Hello Everyone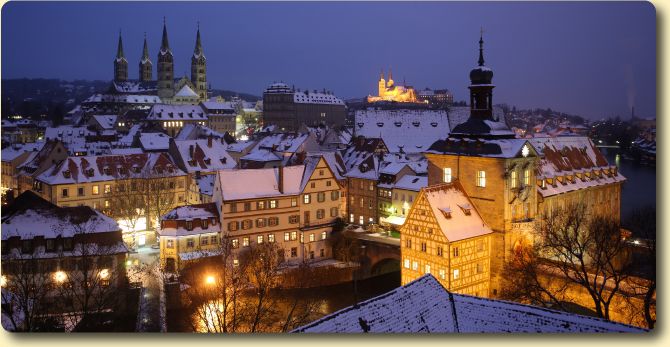 Well, it has been a strange and difficult year for most of us. I hope that all of you are coping with this new way of life and managing to stay healthy. It did seem that we were getting on top of this virus during the Summer months but the situation has recently deteriorated and we can only hope the vaccines now being introduced help to bring it back under control.
Ursula has just written to me explaining how bad things are in Germany and in particular in Bamberg, when in the first wave they had not suffered as badly as the UK. Life seems to have closed down almost completely there, although like us, they are going to be allowed a degree of freedom over the festive period.
I have no idea when the BBA will be able to start meeting up again and we may have to hold our AGM via Zoom in March having cancelled the one this year. Membership subscriptions will be carried forward over to next year so there will be nothing to pay for those who paid this year. Will an exchange visit be able to take place in September? Who can tell?
Wishing you a peaceful and safe Christmas.
Edward
JUNE 2020
September Visit Postponed to 2021
Sadly I have agreed with Ursula in Bamberg that the official visit this year cannot go ahead due to the virus. Who would have thought that things would get so bad? Even if there was to be a marked improvement by September, there are still likely to be significant restrictions in place such as "social distancing". Arrangements have to be made long before such as booking coaches, places to visit and a venue for the Farewell Dinner, none of which is of course possible. There are also several visitors (and hosts) that are of a certain age, so they are understandably going to be reluctant to take part with the possible risks in travel and sharing homes.
Some Bambergers had already booked their flights with Ryanair and they will probably not be refunded. I have said to Ursula that she is still welcome to visit us privately, but that assumes life is almost back to normal by then. If you are in contact with your visitors and know they have already booked their flights, you may wish to do the same but that is entirely your decision. What happens next year will depend upon circumstances then - do we have a visit here in the Spring and then visit Bamberg in the September, or do we have their visit in September with ours in 2022?
I hope all of you are keeping well and coping with this new way of life. Hopefully it will not be too long before we are all able to meet up again. Our next scheduled event was the Summer Supper for Saturday 1 August which may still be possible although a decision will have to be made by early to mid July, so if "social distancing" is still in full force with households kept apart, prospects are not good. We could always move it to another date but no later than the end of September, in case a degree of normality has returned by then.
Best wishes.
Edward
*****
APRIL 2020
We are saddened to announce that Eric Kelk, our Chairman for 14 years and Honorary President has passed away. He was a founding member of our friendship with Bamberg and contributed so much to it. This will be a particularly difficult time for his family and a card has been sent on behalf of members to his daughter.
*****
MARCH 2020
Chairman's Report
Unfortunately as a result of the coronavirus crisis, we were unable to hold our AGM as planned on 20 March at St. Marks and the expectation is that it will be many months before we could consider scheduling this. Consequently I believe the best alternative is to take stock of the past year and update you on plans for the current year which will of course be impacted upon by what is happening globally.
2019/20 Events
These followed the usual format and were successful:
our Annual Dinner at Vesuvios on Sunday 28 April
a Stammtisch at the Maypole Farm Kempston on Sunday June 9 arranged by Cheryl
a Summer Supper in Pavenham on Saturday 13 July
a Stammtisch at the Anchor Goldington on Sunday 13 October
a talk by Robin Farman about the Hanseatic League at St Marks on Friday 1 November
St Nikolaus Abend at St Marks on Friday 6 December
a Stammtisch at the Pilgrim's Progress on Sunday 23 February
The highlight of the year was of course our visit to Bamberg in September when over 30 of us made the trip, with coach excursions to Kulmbach, Ansbach/Rothenburg ob der Tauber, and by train to Nuremberg. The Oberbürgermeister hosted a Welcome Reception at the Altes Rathaus and following a city walking tour, we enjoyed a meal at a the Löwenbräu Bierkeller courtesy of Bamberg Council. Finally our thanks go to Ursula, Ludwig and all the hosts for a wonderful Farewell Party in Guisfeld.
The Brexit impasse left us with no alernative other than to cancel our planned evening "The Importance of Twinning Post-Brexit" in April last year and we have decided to await future developments before considering the idea again, probably just as well considering what is happening now.
We had scheduled a programme of events for the forthcoming year including an Annual Dinner on Satuday 2 May, a Stammtisch on Sunday 14 June, a Summer Supper on Saturday 1 August, the visit from Bamberg Tuesday 8 September to Tuesday 15 September and St Nikolaus Abend on Friday 4 December. The first two are almost certainly not going ahead and thereafter we shall await developments. The May Bamberg Beerfest has not taken place these past two years and it is doubtful the Council will hold this again.
Our appreciation goes to Helen for taking over the running of our website and also preparing a Data Protection Privacy Statement which I would ask all of you to read there.
To ensure we can cover the ever increasing cost of welcoming our guests from Bamberg, we have increased our membership fee from £10 to £15 which is still very reasonable. We aim to keep the cost of our two fundraising events as low as possible to encourage attendance so please give these your support if you can. Our Treasurer Graham has produced the accounts to December 2019 and these are attached with his comments.
I wish to extend my thanks to the committee Rosemary, Graham, Margarete, Murray, Iris, Mary and Robin for their support plus anyone else who helps with our events, including my other half Jo. Please remember that new blood is always welcome.
Sadly I have just heard from Rosemary that Bill died some two weeks ago from his longstanding health problems and all our thoughts will be with her as well as the family.
Finally I would as always welcome any suggestions for future events and venues for our Stammtisch which will be held around three times a year rather than just annually, once everything returns to normal as it eventually will. Meanwhile I wish that all of you keep well in these difficult times.
*****
MARCH 2020
It will come as no surprise that we are postponing/cancelling our AGM for the time being. Usually we collect subscriptions for the year at the meeting and so we would be very grateful if you could make payment by Bank transfer of £15 per person please. Nat West Bank Bedford, Account name Bedford Bamberg Association, Sort Code 60 02 13, Account No: 51673878.
Alternatively please post a cheque payable to Bedford Bamberg Association to Graham Hayes, 67 Clover Drive, Rushden NN10 0UE.
It is likely that events we were planning such as an Annual Dinner on May 2nd, Stammtisch on June 14th will have to be re-organised. We may still be able to go ahead with the Summer Supper planned for August 1st.
With best wishes to everyone,
Rosemary
*****
JANUARY 2020
Hello Members
I send my best wishes for the forthcoming year.
Rosemary has written to you about the recent sad loss of our longstanding member Tony. Tony with his wife Evelyn were great supporters of the BBA over the years and he will be sadly missed.
We will begin our programme this year with a Stammtisch from 5 pm on Sunday 16th February at the Pilgrims Progress - simply turn up if you wish to attend and we will try to join some tables together. This will be followed by our AGM on Friday 13th March at St Marks from 7 pm when we will outline forthcoming events and give you an opportunity to have your say on future direction.
It is our turn to host the visitors from Bamberg and it seems probable that they will arrive on Tuesday 8th September and depart on Tuesday 15 September, although Ursula informs me that some are considering driving. So please keep these dates free if you are able to host or wish to take part in the events that we arrange. As previously mentioned, covering the cost of the visit is a challenge, in particular the Farewell Dinner. Consequently we propose to increase the annual membership fee from £10 to £15 to help towards this and will seek agreement at the AGM - this remains excellent value considering the low cost of our Summer Supper and St Nikolaus evenings.
Finally I would like to draw your attention to the Bedford Bamberg Assocation website, kindly kept up to date by Helen, and in particular our revised Data Protection Policy which shows that we take our responsibility here seriously. I would ask that you read this and then for the record confirm to Graham by email at hayes-s4@sky.com that you are happy with it. Furthermore, if you plan to take part in forthcoming visits, it could be helpful to provide next of kin contact details. This is not something that has caused a problem in the past, but it is always best to be ready in case.
Best wishes.
Edward